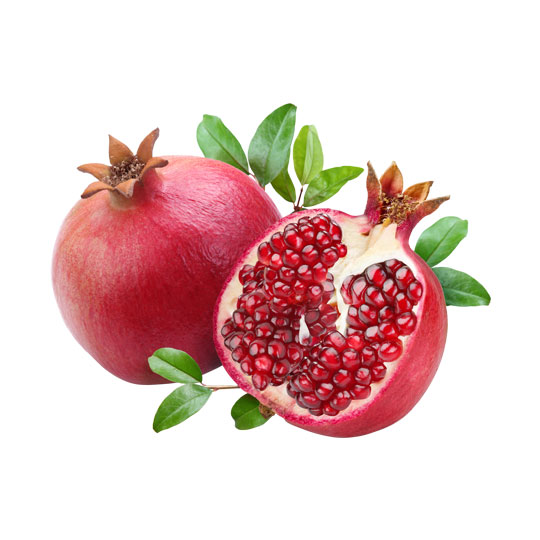 Pomegranate
We manufacture pomegranate juice using rich quality raw pomegranates which are inspected, cleaned, washed and sorted for extraction of juice. Once the pomegranate juice is extracted, it is stored at controlled temperatures to retain its freshness.
Specifications
Standards
Packaging
Request a sample
Taste
Typical to Pomegranate.
Color
Dark Red.
Physical Characteristics
Brix @ 14 – 16 ° Min
Acidity: 0.25 – 0.38 % W/W
pH @ 3.3 to 3.5
Preservative – Absent

Shelf life
12 months at normal ambient condition. Store in cool condition and avoid direct sunlight. Ideal storage temperature 4-8° C.