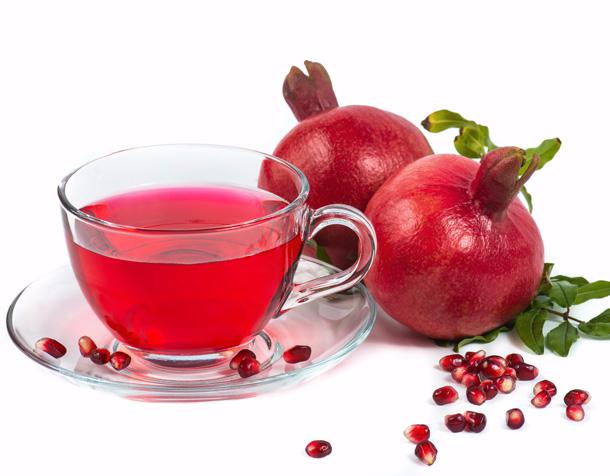 Frozen Pomegranate Clear
We are renowned manufacturers and suppliers of clarified pomegranate juice concentrate in Indian as well as international markets. Pomegranate grows mostly in the northern region of the Himalayas. It has long storage life which is why it must be picked for processing before maturity. We process quality clarified pomegranate juice concentrate, extracted by compressing pomegranate arils.
The juice is then further treated through enzyme treatment, filtered and heated till it becomes a thick concentrate. Pomegranate concentrate is processed in accordance with good manufacturing practices. Clarified pomegranate juice concentrate can be stored for a longer period of time as it contains no residue which can spoil its consistency.
Processed clarified pomegranate juice concentrate is considered to have a high volume of minerals and vitamins that act as a repellent for diseases such as cancer, cardiac arrest and diabetes. The sweet cleared variety is used in desserts and in cocktails as grenadine. Clarified pomegranate concentrate is used in breakfast cereals, baked foods, desserts, chocolates, pastries, ice creams and even in salad dressings.
Season
January
Feburary
March
October
November
December
Specifications
Standards
Packaging
Request a sample
Single Strength Specification:
| | |
| --- | --- |
| PARAMETERS | VALUE |
| Total Soluble Solids (TSS) | 65 + 1° Brix at 20° C |
| pH | 3.3 to 3.5 |
| Acidity (as Citric Acid) | 1.2 – 1.8 % W/W |
| Foreign Matter | Nil |
| Taste | Typical to Fresh Pomegranate Fruit |
| Color | Dark Red |
| Pectin | Negative |
| Preservative | Absent |
| Packaging | MS Drum painted wide mouth with Aseptic Bag and polyliner |
| Net Weight | 270 ± 1 Kg |
| Shelf Life & Storage | 18 months at -18° C. Avoid direct sunlight. |
Product name, batch/product code, net/gross weight, date of manufacture, storage instruction are printed on the label, affixed to each drum/box. The products are packed in an aseptic system with high quality and competitive price.