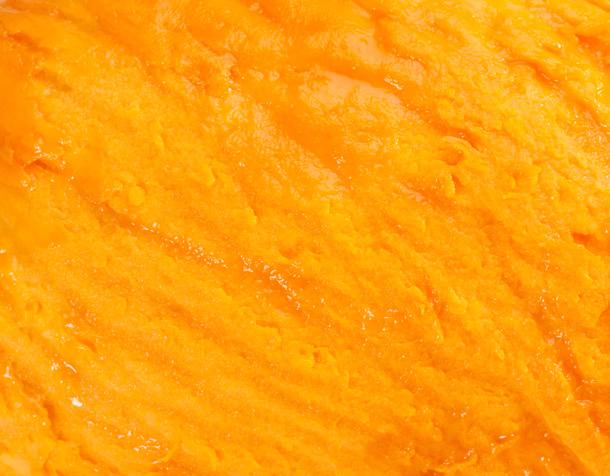 Frozen Alphonso Pulp
Our frozen Alphonso mango pulp is manufactured using advanced techniques. The naturally sweet frozen Alphonso mango pulp contains no added sugar and is free from any kind of adulterant. Extracted form matured, cleaned and ripened Alphonso mangoes; the product is frozen at maintained temperatures.
The end product is obtained following utmost care which can then be used for conversion into juices, jams, jellies, fruit bars, ice-creams, yoghurt and confectionery etc. Our range of frozen Alphonso mango pulp is loved by the consumers for its noted rich flavour, aroma, taste as well as colour.
Specifications
Standards
Packaging
Request a sample
Single Strength Specification:
| | |
| --- | --- |
| PARAMETERS | VALUE |
| Total Soluble Solids % TSS at 20° C | 16.0 °Brix min. |
| pH | 3.5 to 4.5 |
| Color | Golden Yellow |
| Taste | Wholesome & characteristic |
| Appearance | Golden Yellow Homozinics pulp passed through 1/32″ Mesh Sieve size |
| Flavor | Sweet and tart very remotely Comparable with ripe Alphonso. Typical of freshly extracted Puree from well ripened. Fruit free from cooked flavor and off-flavor of any kind. |
| Packaging | Product is packed in 3.1Kg Cans and Aseptic Bag in Drum using a polyliner |
| Net Weight | 215 Kg/Drum for Aseptic Bags and 6×3.1Kg Cans/Carton packaging |
| Loadability | Aseptic: 80 Drums per 20′ FCL |
| | Canned : 1000 Cartons per 20′ FCL |
| Storage Condition | Storage at -18° Temperature |
Product name, batch/product code, net/gross weight, date of manufacture, storage instruction are printed on the label, affixed to each drum/box. The products are packed in an aseptic system with high quality and competitive price.