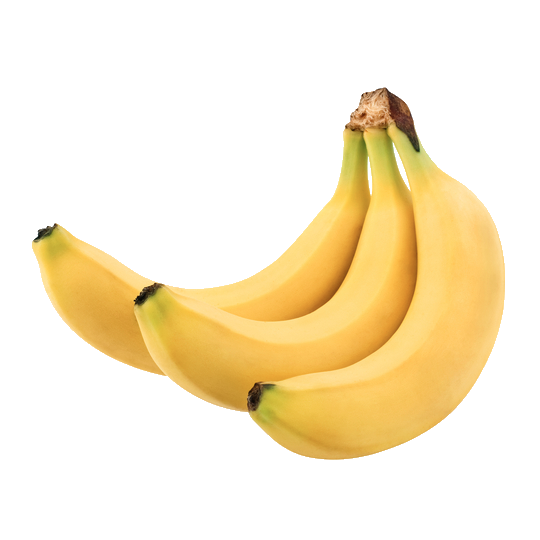 Banana
Banana is one of the most popular fruits world over, it can be called the ideal anytime snack food because of the convenience it offers while eating it. No cutting, no mess, just peel and eat. The banana however can be called a champion fruit because of the infinite health benefits it brings to the diet across all age groups, gender and food cultures. Banana is a great resource for most of your nutrition needs. Here are some:
They contain vitamin A and C and a large number of vitamins from the B group, including thiamin, riboflavin, niacin and B6, as well as traces of folic acid.
Potassium which is a vital ingredient in ensuring the proper functioning of muscles, including those in your heart!
Proteins as well as essential amino acids and Tryptophan.
Carbohydrates and fibers. A single banana is adequate to fulfill 16% of our daily fiber requirement.
Manganese and magnesium among other minerals that are part of our daily dietary requirement.
India is one of the largest producers of banana crop, accounting for 28 per cent of the produce in 2009. Major cultivation takes place in Maharashtra, Uttar Pradesh, Andhra Pradesh and Tamil Nadu. We choose the very best of these for you.
Specifications
Standards
Packaging
Request a sample
Product Description
Aseptic Banana purees are obtained from selected Cavendish varieties of bananas. The fruits are harvested, quickly transported to fruit processing plant &inspected. Fully firm selected quality fruits go to the controlled ripening chambers and are allowed to ripen. The preparation is done under inert atmosphere and further it goes through a series of processes which includes peeling, mashing the ripe fruit, deseeding, extracting puree, de-aerating and thermally processing. The puree is sterilized and packed in pre-sterilized aseptic bags. The process ensures that the natural flavor & aroma of the fruit is retained in final product.
Organoleptical, Physical and Chemical Analysis
Appearance
Uniform, homogeneous smooth, free from fibers and any foreign matter.
Aroma and Flavor
Characteristic prominent aroma of natural ripe Banana and free from any fermented & off flavor and scorched or caramelized flavor.
Taste
Sweet characteristic ripe Banana fruit taste.
Color
Creamish white.
Physical Characteristics
Brix @ 20ºC: 20° Min
Acidity: 0.60 – 1.00(As % anhydrous citric acid W/W)
pH @ 20ºC: 4.20 – 4.80
Consistency@ 20° C:  4 -12 / 30 Sec (Bostwick)
Black Specks: 3 – 5 per 10 gms
Brown Specks: 10 per 10 gms.
Microbiological Standards
Total Plate Count: <10 CFU per gram
Yeast and Mould Count: <10 CFU per gram
Coliform: Absent per gram
Pathogens: Absent per gram
"Commercially sterile", free from bacillus, osomophilic yeast, coliform and any other pathogenic microorganism and fit for human consumption.
General Standards:
Product is free from added sugar, dyestuff, synthetic flavor, stabilizers, pesticides & herbicidal residues and radioactive contamination.
Quality Standards
'Good Manufacturing Practices' is applied in the manufacturing process to meet the laid down given standards as per HACCP by ISA Cert B.V Netherlands, SGF (SGF International E.V) and ISO – 9001 (AQA International).
Preservatives
The banana puree is free from any chemical preservatives
Pesticide residues
In conformance with WHO recommendations & EC directives.
Packaging
Aseptic Banana fruit purees are available in (215 +/- 2 kgs) bags in drum. They are filled on US-FDA approved aseptic filler into pre-sterilized, high-barrier bags placed in steel drums internally painted with food grade lacquer and lid tightly closed to ensure no free space inside the drum.
Loadability
80 drums per 20 ft container palletized or unpalletized.
Storage
Aseptic
It should be stored at cool & dry place below 15° C preferably below 7° C for retention of creamish white color. Banana fruit puree has a natural phenomenal tendency of color loss during the storage at higher temperature.
Shelf life
12 months from date of production if stored within (5°C – 7°C) under normal storage conditions. The contents must be immediately used after opening the bag
Custom products
Aseptic Banana fruit purees can also be supplied as per customer's specification.